Herrick Dental | 05/14/14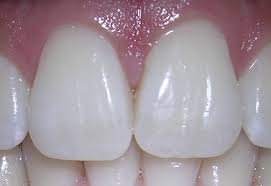 Dental veneers are one of the most effective ways to improve the appearance of our patients' smiles. Not only are they easy to have performed, the effects are dramatic and take only one or two visits to complete. So, why should you choose veneers when you're considering improving your smile?
 They correct the appearance of misshapen, discolored, crooked, or gapped teeth
With veneers, there's no reason for lengthy orthodontic treatment, whitening visits, or multiple types of restorations to change the way your smile looks. Instead, the size, color, and shape of each veneer is designed so that when placed side-by-side, the veneers create a brand new smile that you'll always want to show off.
Veneers go over your natural teeth and give you the Hollywood smile that you've always wanted
Your self confidence will be boosted when you've completed your veneer treatment. Studies show that people with beautiful smiles are more likely to have better social lives and excel in their professions more than people who do not. Part of the reason is because people with beautiful smiles like to smile and laugh more around other people. If you refrain from smiling in photos or talking to people because you're self conscious about how your teeth look, then veneers at Herrick Dentistry are a great option for you.
Veneers function like natural teeth and are easy to care for
Because veneers are made of durable porcelain and bonded directly to your teeth, they are able to withstand normal use as if they were natural teeth. You won't need to alter your diet or oral hygiene routine.
Investing in dental veneers is a wonderful choice for people that want to transform everything about their smiles in a short amount of time. At Herrick Dentistry, we provide courtesy veneer consultations to patients that are considering the treatment. If you're a new patient or a patient of record, we invite you to schedule a short visit to discuss what aspects of your smile you would like to change. You'll be glad you did!
« Back to blog