Herrick Dental | 06/13/16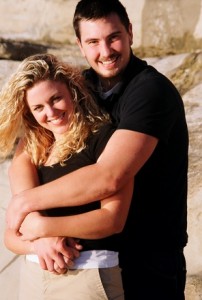 If you're concerned about minimizing and preventing wrinkles, you may want to consider Botox. For decades, this injectable has been used to reduce signs of aging. And unlike many invasive cosmetic surgeries, the vast majority of Botox patients are highly satisfied with their results.
What Is Botox?
Botox is an injectable drug that reduces fine lines and wrinkles by paralyzing the muscles beneath the skin. It is also used by physicians to control excessive sweating, migraines, and muscular disorders.
How Is Botox Used to Improve Appearance?
Botox injections slow the muscles that contract hundreds of times a day, which eventually creates lines in the skin. Most commonly, Botox is used to treat the following conditions:
Crow's feet, the wrinkling that is often found at the outward corners of the eyes
Forehead creases and lines
Frown lines, the "11" wrinkles that appear between eyebrows
Wrinkles along the jawline
Creases in the neck
How Safe Is Botox?
Botox is FDA-approved and has a very low rate of minor side effects. According to a study published by the journal JAMA Dermatology, minor side effects, such as bruising occur in less than 1% of Botox patients.
Botox is the most common cosmetic procedure in the world today, with over a million treatments being performed annually.
How Long Does Botox Last?
Typically, you'll notice the effects of your Botox treatment within the first week. Then, you can expect the results to last for approximately 3-4 months.
How Can I Prepare for My Botox Appointment?
If you take blood thinners, you may want to stop a few days prior to your Botox appointment to prevent side effects like bleeding or bruising. However, before you stop taking any medication, please consult with your physician.
What Can I Expect If I Make an Appointment for Botox Injections?
When you visit us for a Botox consultation, we'll discuss your areas of concern and get a full medical history. While most people make good candidates for Botox, the injections are not appropriate for those who are pregnant or nursing, have a nerve or muscle condition, or are experiencing a serious illness or infection.
Once we've determined that you're a good candidate, we'll numb the treatment area with a topical anesthetic. Then, we'll inject the Botox into the appropriate muscles. That's it – the entire procedure can be completed in just 15 minutes!
Are There Any Activities I Should Avoid After Getting Botox Injections?
To ensure the best results, there are some things you should avoid immediately after getting Botox:
Rubbing or massaging the injection area. This will prevent the Botox from migrating to undesired muscles.
Engaging in strenuous activity.
Excessive drinking.
Getting facials, chemical peels, and microdermabrasion for at least 24 hours.
Taking blood thinners.
If you are ready for a consultation, scheduling is easy. Simply click here to fill out our online appointment request form or call us at 614-891-0440. We're pleased to offer evening appointments for your convenience.
« Back to blog