Herrick Dental | 05/23/18
Ensuring the long-term health and wellness of your teeth and mouth is
your dentist office's top priority. We spend countless hours honing
our craft, planning out longterm dental health strategies for our
patients, and staying up on the latest procedures.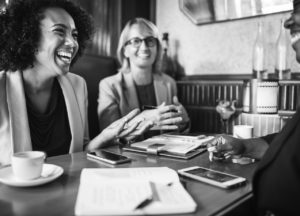 But for the modern dentist office, health is only the baseline –
thanks to cutting edge technology and procedures, there's a world of
difference we can make with the aesthetic quality of your smile.
If you haven't yet explored the cosmetic dentistry options available
at Herrick Family Dental, you might be surprised. Here are just a few
of the services we offer to our patients.
Porcelain Veneers
When the shade or surface structure of a tooth needs some improvement,
porcelain veneers can make a significant difference. Veneers are
custom-shaped and fitted caps, made out of porcelain and individually
crafted to fit your teeth.
Usually saved for serious conditions like chipped, cracked, or crooked
teeth, veneers are placed permanently, and need a sturdy structure
beneath them to be anchored securely in place.
Teeth Whitening
If you're familiar with any cosmetic dental procedure, it's probably
teeth whitening. Herrick Family Dental offers both in-home and
in-office brightening treatments, depending on your time, preference
and how significant of an improvement is needed for your smile.
At our office, our professionals will apply a whitening solution to
your teeth in a safe, non-invasive procedure that's finished in 45
minutes. And for those needing to save a little time, we can provide
Sheer White Whitening Strips, a brightening treatment stronger than
what you'll find at the drug store. Our professionals will walk you
through the proper use of the strips, answer your questions, and send
you on your way!
Botox
At Herrick Family Dental, we are proud that our professionals are
certified to provide minimally-invasive Botox treatments. In this
brief procedure, a gel-like formula called Juvederm is injected under
the skin to temporarily smooth the effects of aging, such as jawline
wrinkles, crow's feet around the eyes, creases and lines in the
forehead, and loose bands at the neck.
Amazing results from this treatment can persist for up to several
months, and are apparent after only a week or two. More information on
this procedure can be found on our web site.
Dental Implants
Dental implants are replacements for teeth that are missing, or that
have been damaged to a point beyond reasonable repair. They are
strong, and permanent, replacements, made from synthetic materials and
attached to a titanium anchor that is permanently imbedded in the
jawbone. Dental implants provide the full function and appearance of a
regular tooth, but require enough healthy jawbone to be anchored
solidly.
Schedule Your Consult with Herrick Family Dental Today
Whether your self-conscious about a certain aspect of your smile, or
just curious to see how vibrant it could ultimately be, the best way
to start is by scheduling a consult with our dental professionals. To
set up a meeting or to find answers to your questions, contact Herrick
Family Dental any time at 614-891-0440, or on our web site.
« Back to blog