Herrick Dental | 03/14/16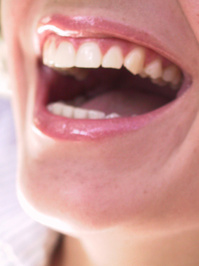 Do you have chipped or cracked teeth? Do you find yourself covering your mouth when you smile? If so, read on to learn more about restorative dentistry.
This aspect of dentistry does not just restore your teeth's natural appearance and function, but it can also increase your self-confidence!
What Is Restorative Dentistry?
Restorative dentistry reverses the damage caused by injury and tooth decay, using state-of-the-art technology to give patients beautiful smiles once again. Specifically, we use restorative dental treatments to:
Comprehensive restorative dental work typically includes the use of dental implants, crowns, bridges or dentures to treat gaps and restore the mouth's structure.
How Do if Restorative Dentistry is Right for Me?
The best way to know if restorative dentistry is right for you is to begin with a consultation. We will examine your mouth to determine which areas could benefit from restorative dentistry, and then we will listen to any appearance-related concerns you may have about your teeth or smile as well.
Next, we will develop a treatment plan for you that includes our recommendations in addition to your goals, budget and availability. If there is a part of your mouth that you are particularly self-conscious about, we will try to tackle that area first in our treatment plan.
What Are the Benefits of Restorative Dentistry?
Missing, chipped, or cracked teeth can have a negative impact on people's self-esteem. Many times, patients will feel self-conscious about their mouths and will choose restorative dental care for aesthetic reasons.
When appearance is the main reason behind restorative dental care, patients will often start to feel more confident, positive, and outgoing after their dental treatment. While we love to see this outcome, there are several other good reasons to consider restorative dentistry as well.
For one thing, while it is great to have a beautiful smile, it is even better to have a beautiful smile with functioning teeth. Missing or cracked teeth can prevent patients from eating certain types of food, possibly even leading to vitamin deficiencies.
They can also lead to changes in a person's bite, resulting in jaw clicking, headaches, and pain. Furthermore, patients with missing teeth have a greater risk of developing gum disease and facing even more tooth loss.
Additionally, when there is not a sturdy tooth root, bone tissue in the jaw starts to deteriorate. This creates additional problems, making it even more important that restorative dentistry is performed. Unfortunately, putting off dental work typically results in greater damage and more expense in the long run.
How Can I Schedule a Restorative Dental Care Consultation?
Scheduling an appointment with us is easy. We are located on Beechcroft Road in Columbus, Ohio, and we offer evening appointments for your convenience. To use our online appointment scheduler, click here. Otherwise, you may call our office at 614-891-0440. We look forward to seeing you!
« Back to blog