Herrick Dental | 12/08/16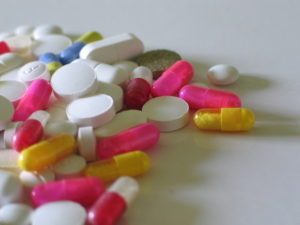 Do you break into a sweat at the thought of going to the dentist? Would you rather spend an hour at the office than in the dentist chair? If so, you're not alone. Dental phobia is actually pretty common, however most patients find that sedation dentistry makes it far easier for them to relax during dental procedures.
What Is Sedation Dentistry?
During sedation dentistry, patients receive medication that helps them feel less anxious. There are different levels of sedation including:
Minimal Sedation – During minimal sedation, you're awake but relaxed.
Moderate Sedation – Moderate sedation is commonly called conscious sedation. With this type of sedation, you may not recall much of the dental procedure.
Deep Sedation – If you undergo deep sedation, you'll be on the edge of consciousness. However, we'll still be able to wake you.
General Anesthesia – With general anesthesia, you'll be completely unconscious.
Who Can Benefit from Sedation Dentistry?
Virtually anyone can benefit from sedation dentistry. However, it's particularly helpful for patients who experience fear or dread at the thought of visiting the dentist. In addition to using sedation for our anxious patients, we also use sedation for people who:
Require extensive dental work
Have difficulty sitting still
Experience sensitivity of the teeth or gums
Have a severe gag reflex
Have jaw, back, or neck muscle pain
What Methods of Sedation does Herrick Dental Use?
At Herrick Dental, we have a number of sedation options available to put you at ease:
Nitrous Oxide – You're probably already familiar with the term, "laughing gas," which is what nitrous oxide is often called. With nitrous oxide, we place a mask over your face that delivers a gentle stream of gas to sedate you during the procedure.
Oral Sedation – For patients with extreme dental anxiety, we're more likely to use oral sedation. During oral sedation, you're given medication to take by mouth.
IV Sedation – We recommend IV sedation for patients who experience the greatest amount of fear. As the name suggests, the drug is then delivered through an IV, allowing it to go to work quickly.
How Does Herrick Dental Determine Which Sedation Option to Use?
Safety is our number one priority. So, we'll first review your medical history to determine which sedation options work best with any current medications you're taking. After evaluating the options you're a good candidate for, we'll discuss them with you, taking into consideration your preference and anxiety level.
That's it! With conscious sedation, even the most fearful patients can overcome their anxiety and stop putting off long overdue dental work.
Speaking of overdue dental work, If you're due for a dental checkup, we make it easy to schedule your visit. Simply click here to fill out our online appointment request form or call us at 614-891-0440. We're pleased to offer evening appointments for your convenience.
« Back to blog