Herrick Dental | 11/08/17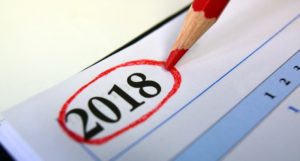 The last few months of the year always seem to be the busiest, with holiday shopping lists to address, visitors to prepare for, and plenty of school-related activities to attend on the calendar. But as the year draws to a close, getting caught up on your family's routine dental visits should take priority in your planner.
It might sound like too busy a time to fit the dentist into the schedule, but there are a number of good reasons you should consider making those dental appointments before January rolls around.
Take Advantage of Benefits Before They Expire
As with many health or insurance plans, benefits rarely increase from year to year. In fact, the opposite can typically be expected.
If you haven't already, it's a good idea to take a look at the information packet your employer or insurance provider prepared during the most recent open enrollment period. You may discover that some of the features of your plan are being reduced, or even eliminated altogether. It's a good idea to get those procedures in while they are still covered.
Using Up Maximums and FSA Contributions
Dental plans typically come with maximums, or a cap on how much the insurer will cover in a year before you are responsible to pay out-of-pocket. Since we never know what the future may bring, it's a good idea to get as close to that maximum as possible before the year ends. If you end up needing a root canal or other involved procedure early on in 2018, that could use up your maximum faster than anticipated.
Likewise, if your plan utilizes a flexible spending account, or FSA, you'll want to put those funds to use before the year ends. With many FSA plans, those funds don't roll over and you'll lose it if you don't spend it.
Avoiding Fee Increases
Ask yourself, does anything ever seem to get cheaper? That's probably a pretty simple question to answer. And dental coverage is no exception. In fact, the cost of dental procedures has risen on average 5.5 percent yearly, according to the Centers for Medicare and Medicaid Services.
Before the new year arrives, it's a good idea to look over your dental coverage plan—chances are your copay on many services and procedures will increase come January.
Capitalizing on Vacation Time
If you have kids, you already know how much of a moving target it can be getting doctor and dentist appointments squeezed onto the calendar between sports practice, piano recitals, or any of the multitude of activities young people participate in. And while the holidays create their own complications, they also come with a big advantage: vacation time.
If you or your kids have any time off from school or work to celebrate the holidays, you should consider getting that teeth cleaning on the calendar, without having to interrupt a school day or extracurricular activity.
How Herrick Dental Can Help
Whether you're in need of a significant cosmetic procedure or just need to get that annual cleaning in, our staff at Herrick dental are happy to work with you to fit the appointment onto your end-of-year calendar. You can easily schedule an appointment online or check availability by calling us at 614-891-0440. Happy holidays!
« Back to blog