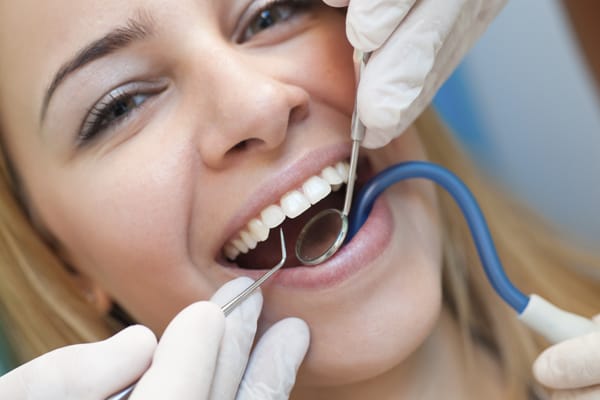 We believe that dental care should be comfortable, always.
Our greatest priority at Herrick Dental is to provide gentle dentistry in a comfortable environment for our patients. To this end, we are happy to offer sedation dentistry to our patients.
What is Sedation Dentistry?
Sedation dentistry, sometimes called "sleep dentistry" is the safe practice of using minor sedatives to help patients relax during their dental exams and procedures. For patients with moderate to severe dental anxiety, or who are undergoing a dental procedure, we offer the following types of sedation:
Nitrous Oxide - Nitrous oxide, also known as laughing gas, is administered through a mask. A small amount of the gas is used to sedate and relax you during the appointment.
Oral Sedation - This procedure is used for patients that have a higher level of anxiety than those who can get by with laughing gas or local anesthetic.
IV Sedation - For patients with the most significant anxiety towards dental work or those with an extremely sensitive gag reflex may elect this option.
If you are in need of sedation services for your appointment, our dedicated team will discuss our sedation options with you, while carefully reviewing your medical history to ensure your safety. At Herrick Dental, your safety is always our number one priority.
Experience comfortable dental care.
We offer a variety of sedation options for patients to make them feel as comfortable as possible. Call us today to see how sedation can improve your dental experience.
Schedule Your Appointment Today