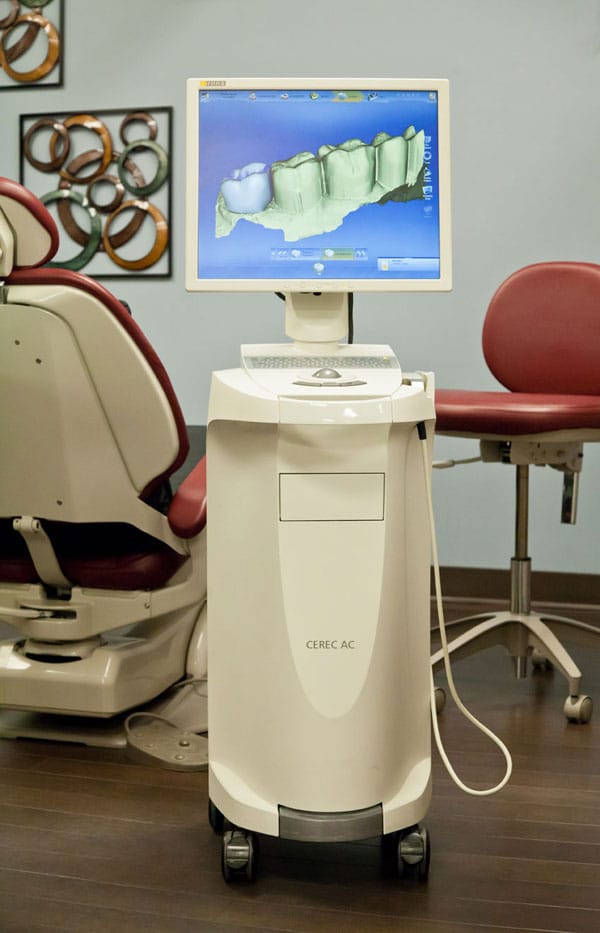 Beautiful dental crowns delivered in a single appointment.
At Herrick Dental, we can improve your smile in as little as one visit with CEREC One Day Crowns.
What are dental crowns?
A dental crown is a porcelain cap-like structure that fits over the top of a tooth. Crowns are frequently used to restore the shape, size, or appearance of a tooth affected by decay or damage. Traditionally, patients in need of a dental crown would need to endure multiple appointments to have the crown placed.
With CEREC One Day Crowns, Herrick Dental can create and place beautiful dental crowns in a single appointment!
Translucent crowns that look like natural teeth
No more temporary crowns while you wait for a permanent crown
A dental crown that fits with extreme precision
Requires a minimal amount of tooth structure to be removed
Saves our patients time and trips to the dentist
If you are in need of a restorative crown, a CEREC crown may be right for you. Our dental team will work with you to determine the best possible treatment for your individual needs, and will answer your questions honestly and accurately.
Are you ready for a new crown?
If you're in need of a new dental crown, or would like to have an older crown replaced, our team would love to discuss CEREC crowns with you. Contact our office today to schedule an appointment.
Schedule Your Appointment Today