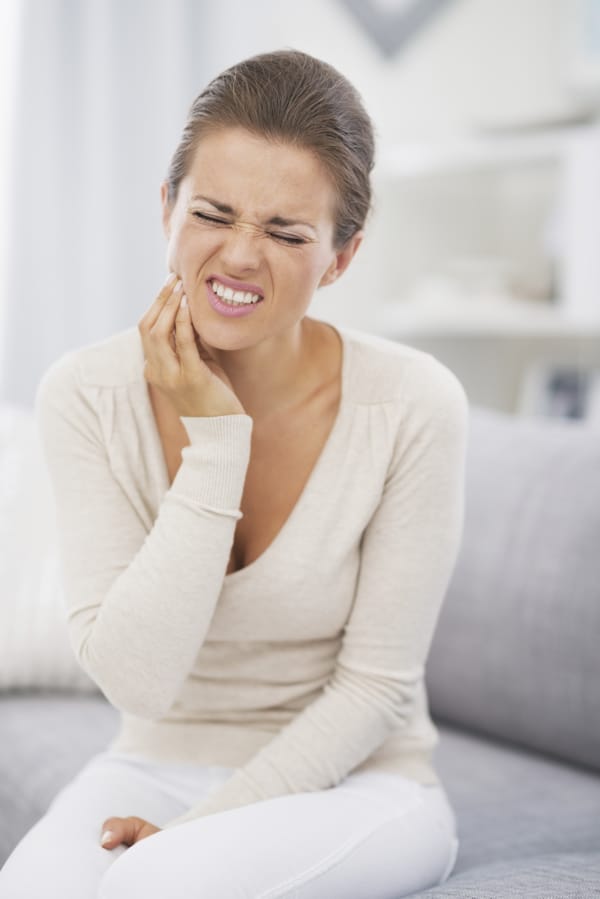 Dental Emergencies Don't Make Appointments.
At Herrick Dental, we know that dental emergencies simply cannot wait for your next scheduled appointment. Our seasoned team works quickly to identify your emergency and work you into our schedule the day you call.
Same-Day Appointments for Dental Emergencies.
If you are experiencing severe dental pain or have had a tooth knocked out, please contact our office immediately. A friendly staff member will address your emergency and ask you a few clarifying questions to help us determine the extent of your condition.
In the event of a dental emergency, you will be worked into our schedule for a same-day appointment. Our immediate focus will be to alleviate your pain and discover the source of your emergency. Together, we will identify and discuss treatment recommendations.
After-Hours Dental Emergencies.
In severe cases, a dentist will be available after-hours to discuss your condition. Call our office, and a prompt will tell you the appropriate next steps. We are here to help you - regardless of the time!
Stay calm and do not panic
If your tooth has been knocked out, rinse it with warm water and place it in a glass of milk
Rinse your mouth out gently with warm water
Hold a cold compress to your mouth to prevent swelling
Never place aspirin or painkillers near the gums of an aching tooth
Call our office and indicate you are experiencing an emergency
Your healthy smile begins here.
Don't wait if you are experiencing a dental emergency - contact Herrick Dental immediately. One of our compassionate team members will assist you in taking the necessary steps to reduce your pain and save your smile.
Schedule Your Appointment Today