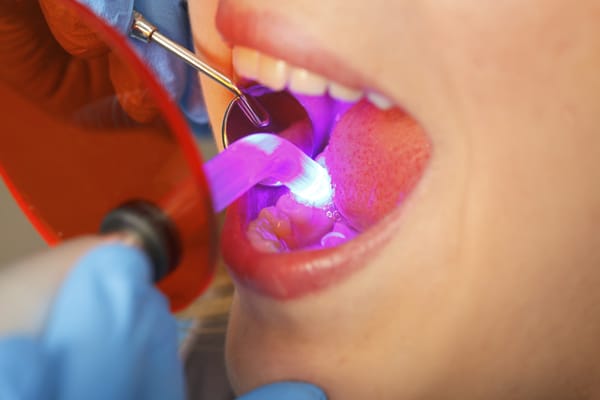 Herrick Dental protects teeth with dental sealants.
Dental sealants are thin covers that are used to protect smiles from harmful bacteria that forms within the pits and grooves of teeth.
On guard against tooth decay.
Dental sealants are placed on the molars - the teeth in the back of a patient's smile. Food particles often collect in this hard-to-reach area of the mouth, leading to the development of cavities. By applying a thin dental sealant, we create a smooth surface that keeps food specks out of the grooves and pits of molar teeth.
The benefits of dental sealants.
Prevent cavities in younger patients
Provide a shield against bacteria build-up
Maintain the integrity of tooth structure
Protect teeth from decay and degrade
Dental sealants are recommended for children and young patients. A durable treatment, they significantly reduce the chance of developing cavities for years!
Protect your teeth now!
Our team would be happy to talk with you about the process for placing dental sealants, and answer any questions you may have. Contact us today and schedule your appointment!
Contact Us