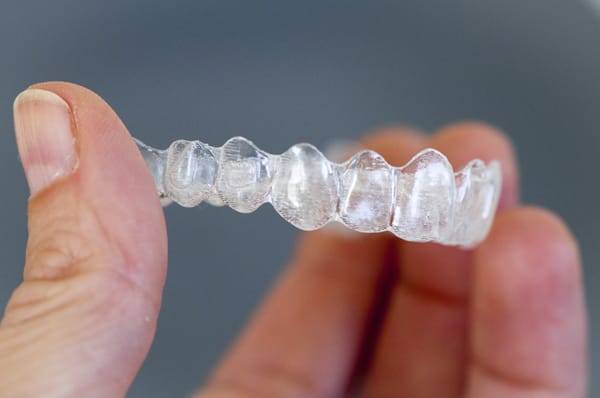 Barely noticeable smile straightening for adults!
At Herrick Dental, there's a better way to straighten smiles than through clunky hardware and metal braces.
A Clear Advantage Over Traditional Braces.
Invisalign is a modern approach to straightening smiles in adutls. Rather than relying on traditional wires and brackets, Invisalign uses a series of clear aligners to gently pull teeth into their proper alignment over a period of time. With Invisalign clear braces, adults with misaligned teeth can once again feel confident about their smile!
Invisalign offers the following advantages over traditional braces:
No metal to pinch your cheeks
Extremely easy to care for and maintain
Removable, allowing patients to eat their favorite foods
Comfortable fit and feel during use
No more rubber bands
During an initial consultation, our dental team will review your individual case to determine if Invisalign is the right fit for you. If you are approved for treatment, a series of clear aligners will be crafted to custom fit your smile. These aligners will be used over the next several months to gently shape your smile.
Realign your smile without hardware.
Our dental team would love to discuss Invisalign with you. If you are in need of braces, schedule an appointment with us today.
Schedule Your Appointment Today