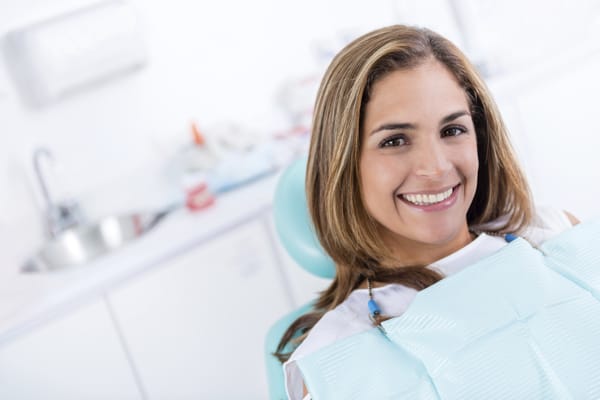 Routine cleanings that go beyond routine.
At Herrick Dental, we deliver general exams and routine cleanings with a unique, educative approach. We value your time, and believe that your appointment should be informative, convenient, and enjoyable.
Our teamwork approach to routine exams.
A routine appointment with Herrick is about more than simply cleaning teeth. We also carefully examine your entire mouth and oral health, discussing your health goals along the way. During an exam at Herrick Dental, you can expect the following approach:
We will improve your dental health by asking questions
We will help you achieve the goals you have for your teeth
We will gently brush, polish, and floss your teeth to remove tartar and plaque
We will check your gums for signs of periodontal disease
We will examine your mouth, neck, and face for symptoms of oral cancer
We will inspect your teeth for signs of decay or cavities with digital x-rays
We will emphasize the importance of education and discuss every finding with you in detail
Regular exams that benefit your overall health.
Did you know that your oral health directly affects your overall physical health? Experts have discovered that there is a link between poor oral health and illnesses such as diabetes, cardiovascular disease, and strokes. Regular cleanings and exams are a crucial element to reduce the likelihood of diseases connected to poor oral health.
When was your last regular dental cleaning?
We recommend scheduling an appointment for a routine exam and professional dental cleaning twice a year. If you and your family are due for your semi-annual dental cleaning, or have never had one done before, call us to schedule an appointment and start a relationship with Herrick Dental today.
Schedule Your Appointment Today