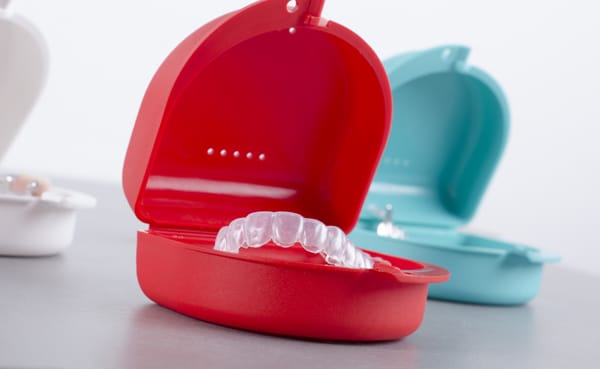 From Tooth Protection To A Better Night's Sleep.
At Herrick Dental, we offer a wide range of oral devices - such as mouthguards and breathing aids - that help our patients address a variety of dental conditions.
Custom Mouth Guards For Your Dental Needs.
From sleep apnea to impact protection for contact sports, dental mouthguards provide a durable, minimally invasive solution for our patients. Through dental oral appliances, we can:
Replace the need for clunky CPAP machines
Provide comfortable protection from impact
Prevent damage from tooth grinding at night
Reduce the likelihood of concussions from direct impact
Eliminate morning headaches caused by nighttime teeth clinching
Find out more about oral appliance therapy.
We would love to discuss oral appliance therapy with you! If you suffer from TMJ, are involved in sports, or experience tooth grinding at night - contact us today to see how we can help!
Schedule Your Appointment Today