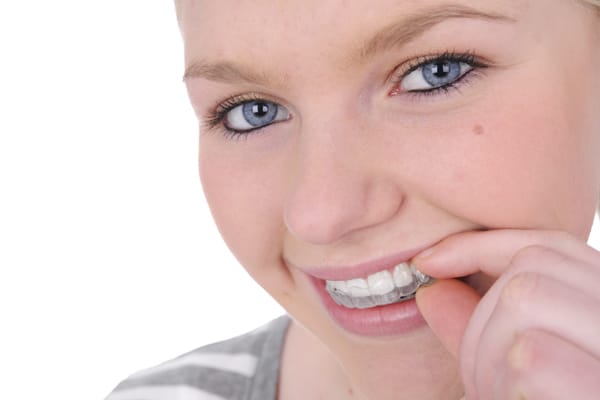 Clear braces made just for teens.
Herrick Dental knows that the last thing a teenager wants is a set of clunky metal braces. We don't let hardware stand in the way of delivering beautifully straight smiles in teens.
The Clear Difference For Teens.
Every teenager wants to have a beautiful, straight smile. At Herrick Dental, we offer Invisalign for Teens - a specially designed clear alternative to traditional braces. Invsalign Teen straightens smiles without the use of wires and rubber bands, using a successive series of custom made clear aligners.
Created specifically for adolescents, Invisalign Teen aligners are:
Virtually invisible
Fit comfortably
Easy to clean
Removable to eat foods you love
Create a confident smile
We work with adolescent patients to understand the goals of Invisalign treatment, and develop a custom treatment plan that fits within their busy lifestyle. Beyond the initial exam, we will help teenagers understand how to properly care for their Invisalign aligners and answer any questions that parent or teen may have about the treatment process!
Ready for a clear difference?
If your teenager is in need of braces, talk to Herrick Dental first. Invisalign Teen may be able to provide a straight smile with barely noticeable aligners! Contact us today to schedule an appointment.
Schedule Your Appointment Today