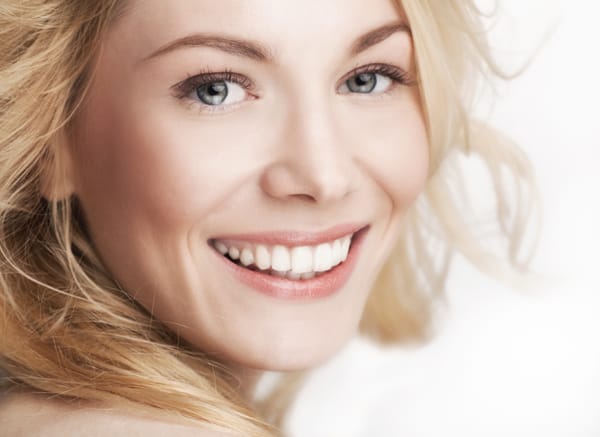 Get the smile you've always wanted.
Herrick Dental places natural-looking porcelain veneers to reshape and recolor smiles!
What are porcelain veneers?
Dental veneers are very thin, tooth-colored layers of material placed over a tooth. They are commonly used to repair slight discrepancies in a patient's smile. We like to think of them as porcelain contact lenses. Custom made to match the color of existing teeth, the veneers are bonded onto the surface of a tooth to give the patient a beautiful smile.
Our dental team recommends veneers for patients with:
Teeth that are stained
Teeth that are discolored
Teeth that are worn down
Teeth that are broken, chipped or cracked
Irregularly shaped teeth
Teeth with small gaps
Made of porcelain, dental veneers are durable, stain-resistant, and remarkably comfortable. With proper maintenance, dental veneers can last for up to ten years.