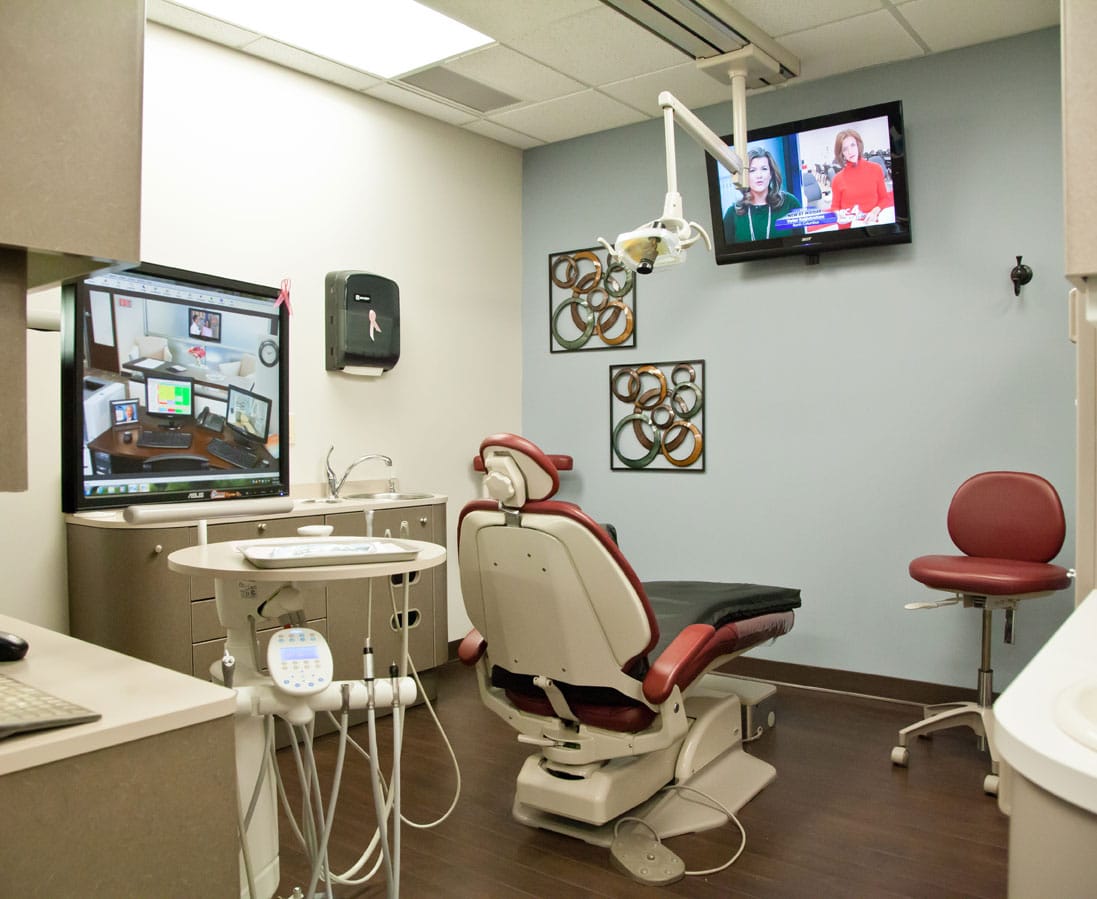 Computer-Enhanced Operatories
At Herrick Dental, each patient room is equipped with computers to provide patients with dental care that is extremely informed.
How are computers used in our patient rooms?
Computer-enhanced operatories play an important role at each stage of a patient's appointment at Herrick Dental, both for the dentist and the patient. With computers in the room, our dental team:
Has complete access to a patient's dental history and records
Consults x-rays and dental images taken from previous appointments or procedures
Examine a patient's medical records and previous health conditions
Reviews notes left from previous appointments
Stores new digital x-rays and images from a patient's mouth
Records diagnosis and treatment plans for future evaluation
Provides a multi-media teaching element to the dental exam
With a computer in the room, our dental team is able to stay maximally informed about each patient's dental care. It's one way that we provide our patient's with efficient, effective, and enjoyable dental care.
Trust your dental care to the best!
Herrick Dental delivers modern dental treatment with a personal touch. Contact us today, or schedule your appointment online!
Schedule Your Appointment Today