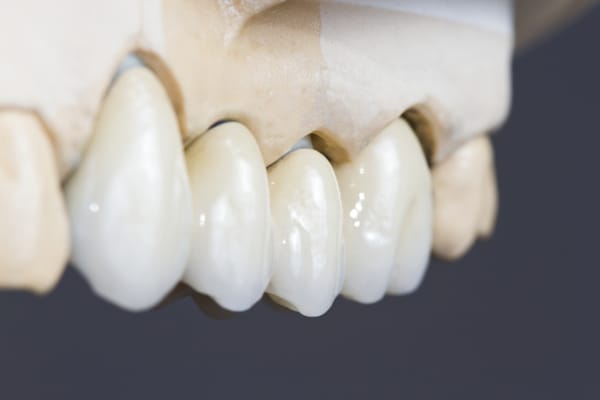 What are fixed dental bridges?
Dental bridges are a way to bridge the gap created by a missing tooth, or missing teeth, without dental implants. Using two crowns as an anchor point, a fixed bridge anchors a prosthetic tooth with an slender metal wire.
Fixed bridges offer the following treatment benefits:
Replace missing teeth with a natural-looking prosthetic
Maintain or restore the natural contours of the face
Restore a healthy bite allowing a patient to chew normally
Reduce the risk of damage to healthy teeth due to a misaligned bite
Restore your appearance after an accident or an injury
If you are missing teeth, or need to have teeth extracted, fixed dental bridges may be a recommended treatment for you. Our dental specialists will review the benefits of dental bridges with you, answer any questions you may have to determine if the treatment is the right fit for you.
Bridge the gap between you and a brighter smile today.
Permanently get your smile back in shape with our fixed bridges. Call or contact our Columbus office today to schedule your appointment.
Contact Us