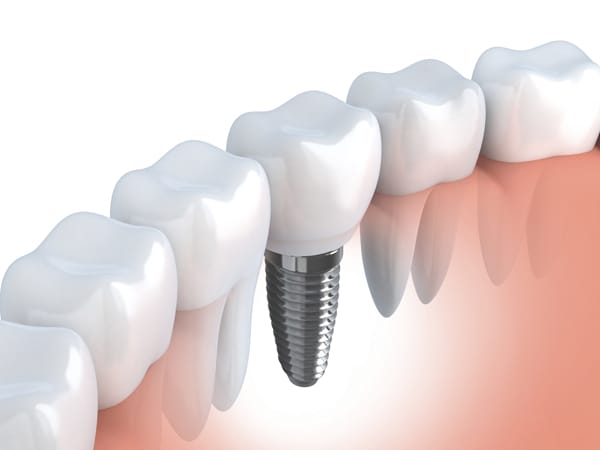 We support a patient's smile with dental implant therapy.
Dental implants act as artificial "roots" to support replacement teeth. Made of titanium allow, implants are placed directly into the jawbone of a patient for a sturdy and dependable foundation. Considered the best possible replacement for missing teeth, implants:
Look and feel completely natural
Function like a natural tooth
Prevent sagging in a patient's face structure
Are easy to clean and maintain
Last for a lifetime in most cases
Dental implants may be be recommended to replace single or missing teeth with dental crowns, fixed bridges, or permanent dentures. Our team will discuss your particular treatment options with you as we plan together to rebuild your happy, healthy smile.
Wondering if dental implants are right for you?
If you need to have teeth replaced, Herrick Dental can provide you with dental implants to restore your smile. Call our office today to set up an appointment to discuss your dental implant therapy options.
Schedule Your Appointment Today