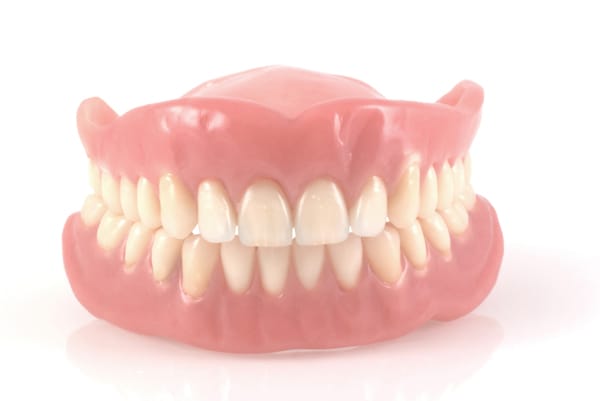 Find the right solution for your missing teeth.
At Herrick Dental, we can replace missing or broken teeth with comfortable, natural-looking dentures. With denture solutions, patients can once again enjoy the quality of life they experienced before their tooth problems persisted.
Dentures that comfortably restore smiles.
Dentures are a durable dental solution which may be used to replace teeth that have been affected by aging, decay, or damage. For patients with missing or damaged teeth, everyday activities - such as speaking, chewing, and swallowing - can become uncomfortable and difficult.
At Herrick Dental, full and partial dentures can be created to return your smile to a normal function and great looking appearance. We offer two types of denture solutions:
Conventional Full Dentures. Full dentures are crafted and used to treat patients who experience a full row of missing teeth. Conventional dentures fit comfortably, are easy to clean and maintain, and can be created to closely match a patient's existing teeth. Dentures are also used to assist with the fit of the lower denture.
Partial Dentures. Partial dentures may be recommended to treat patients who need to replace a single tooth, or even a few teeth affected by damage or decay. Supported by the surrounding natural teeth, partials rest on a metal framework to lock into place and provide a great looking, normal functioning smile.
You don't need to go on living with a smile that doesn't work for you. If you are missing teeth, or need to have teeth replaced, a denture solution may be the best fit for your individual needs. Our helpful team will deliver state of the art care and personal attention every step of the way in your treatment.
Contact us today to discuss denture treatments.
Whether you're in need of partial or complete dental work, we would love to discuss your individual needs. Contact us today to find out which kind of denture is right for you.
Contact Us