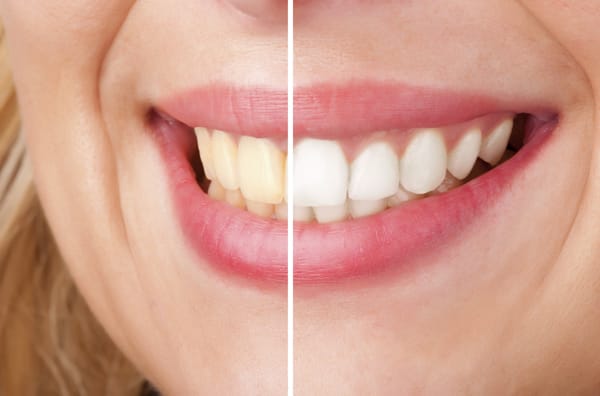 The best teeth whitening team in Columbus.
Herrick Dental offers professional whitening options to deliver radiant, dazzling smiles.
A whitening solution for every smile.
We know that every patient has a unique goal for the whiteness of their teeth. We offer professional whitening services, both in-office and at-home, to help each patient brighten their teeth. To help patients correct slight staining and dullness, we offer the following whitening treatments:
Sheer White Whitening Strips (At Home).
For patients preferring in-home treatments, we happily offer Sheer White Whitening Strips. Professional whitening strips provide a stronger, more concentrated solution than what you'll find on the shelves at your local pharmacy or drug store. Our team educates each patient on proper application, treatment frequency, and guidelines when providing take-home whitening strips.
SDI POLA Office (In Office).
In the course of a 45 minute appointment, a whitening solution is applied to a patients teeth that will dramatically improve the brightness of teeth. To ensure the longevity of whitening results, in-office treatments are typically paired with take-home trays and a recommended application plan.
If you're looking to upgrade the brightness of your smile, our professional whitening treatments are safe and non-invasive. Our dental team will help you select the right application to achieve your smile goals!
Trust Herrick Dental to bring out your brightest smile.
If you feel your teeth would benefit from a whitening treatment, Herrick Dental's friendly and professional staff will be glad to guide you on your journey towards a sparkling pearly white smile.
Schedule Your Appointment Today